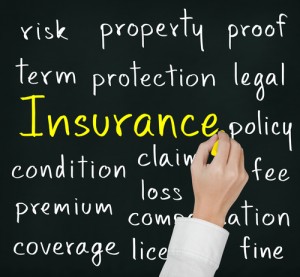 If you think a proof of loss is just a piece of paper that is required by insurance companies, think again. As the following policy holder found out, failing to complete that proof of loss can have wide-reaching effects.
Failure to File a Proof of Loss is Fatal, and the Defense Does Not Require a Showing of Prejudice
by Dick Bennett
On June 3, Connecticut's intermediate level appellate court held that the failure of a policyholder to file a sworn statement in proof of loss was fatal to his claim.
Palkimas v. State Farm Fire & Casualty Co., 150 Conn.App. 655, 2014 Conn.App. LEXIS 244 (June 3, 2014)
rejected the insured's arguments that prejudice need be shown, holding that while the insurance company may well need to make a showing of prejudice in cases involving the
belated
submission of a proof, its burden to make such a showing never arises in cases in which the insured has
never
submitted such a document.
Richard Palkimas was insured under a homeowner's policy issued by State Farm Fire & Casualty Company, and he sustained two losses. The first occurred in September 2006, "when workers negligently used a toilet that had been blocked off resulting in a buildup of sewage, and the breaking and rupturing of a sanitary pipe, as well as the spreading of sewage and fecal matter throughout the home." Then in January of the following year, the policyholder discovered that "freezing temperatures caused substantial damage to [his] home, including fracturing of the plaster walls and building structure."
The insured made claim for both events, and he hired a public adjuster to negotiate with State Farm on his behalf. It was undisputed, however, that he never filed a sworn statement in proof of loss in connection with either claim. The insurer ultimately denied coverage for both, contending that the policyholder's failure to submit a proof meant that he had failed to satisfy a condition precedent to coverage under the contract of insurance.
Read Entire Article